Author: Tonya L. Chatelain 

             My Erotic Lesbian Books Now Available

      (Book 1. Around We Go)

      (Book 2. Around We Go Again) 

      (Book 3. Around We Go Some More) 

      (Book 4. Around We Go: The Saga Continues)

      (Book 5. Around We Go: Love Intertwines)

      (Book 6. Around We Go: A New Beginning)

      (Book 7. Around We Go: The Kinky Side)

    Read more about each book.

 I write Erotic Lesbian Novels with lots of Twists. 

All seven books are one series so make sure to start with book 1

If you're interested in this type of book they're available in soft back or E-book form. 

 If you would like to order one or more and don't have a credit card to order online 

 You can also order from most online book stores, such as 

Or even have your local bookstore order them for you, just give them

my full name or the name of the books. 

Thank you.

On November 13, Tonya was born, then raised on a farm in KY. She worked for many years as a crisis intervention, Rape and phone counselor. She is proud of her adult children and grandchildren, she's an author and accomplished artist. Several of her paintings have been shown in galleries. She focuses her work on the female body through her art, and words. Her spare time is spent helping the homeless through a mission named K.A.W.S. that she started with her family many years ago. She touches everyone she meets in one-way or the other. Ms. Chatelain now lives the dream in Florida typing away.

100% of all monies from all her books and artwork goes to charity!

Personal note from Tonya: 

I want to take a minute to thank some special people. My Grown Children as well as my Editors and proofreader Abby and Ang, My soul sisters Cindy and Neda 

Thank you guys for all your hard work. Your great... 

Also I need to thank my wonderful fans... 

You're all very special to me!

     Add a link to your website or to the bottom of your e-mail in your signature line or even Tell a friend about her books.


My site last updated 10/9/2022

Where authors and readers come together!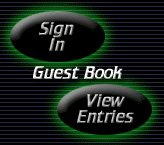 "Around We Go" 

was Diva's runners-up for Book of the Year 2002. 

To see my 

other website click-->


   Some of the Awards I have won & other links




 WARNING

All IP addresses are logged, 

If you hack my site I know who you are.

 So let's all play nice.. Giggle

Lesbian Books, Lesbian Novels, Erotic Lesbain Books, Mandy Patrick, Cindy Burdine, Cindy A. Burdine, Amanda Patrick, The L Word, Melissa Etheridge, Ellen DeGeneres, Rosie ODonnell, Lesbian sex, Chatalain, Johnnie V Nelson, Lawrence Chatelain, Larry Chatelain, Lesbian Love, TLC, KD Lang, Chastity Bono, Lesbian Author.

©Copyright 2001 - 2031 Tonya L. Chatelain

All Rights Reserved 

TLCNovels is providing this page as a service.

To make a suggestion or report broken links, email: The webmistress Cindy1
Lesbian Authors, Rosie Jones, Erotica, Martina Navritalova, Jennifer Beals, Lesbian Art, Nude Art, Lesbian Websites, Homosexuality, Free. Cindy Burdine, Melissa Eathridge. Tammy Lynn Micheal Eathridge, Ellen

Click on these

links below to go to other pages.

Ang: Proofreader and part of the family.


I'm Playing with the Manatees 2015

My SoulSister Cindy, Editor and Webmaster