Author: Tonya L. Chatelain 

             My Erotic Lesbian Books Now Available

    Read more about each book by clicking on the titles above.

 I write Erotic Lesbian Novels with lots of Twists. 

All seven books are one series so make sure to start with book 1

If you're interested in this type of book click on the blue names of each book above, or on their covers below. they're available in soft back or E-book form. 

If you would like to order one or more and don't have a credit card please email me at 
TLCNovels@aol.com
I do accept cash, check, or money orders, and will send the autographed book out the next day after receiving Payment, along with a free bookmarker.

 You can also order from most online book stores, such as 

Or even have your local bookstore order them for you, just give them

my full name or the name of the books. 

Thank you.

On November 13, Tonya was born & raised on a farm in KY. She volunteered for many years as a crisis intervention & phone counselor. She is very proud of her adult children, she's an author and accomplished artist. Several of her paintings have been shown in galleries. She focuses her work on the female body through her art, and her words. Her spare time is spent helping the homeless through a mission named K.A.W.S. that she started with her family. She touches everyone she meets in one-way or the other. Ms. Chatelain now lives in Florida typing away.

Personal note from Tonya: 

I want to take a minute to thank some special people. My Grown Children Wayne & Courtney as well as my  Editors Abby & Cindy also my proofreaders Ang, Thank you guys for all your hard work. Your great... 

Also I need to thank my wonderful fans... You're all very special to me!

Update!!

To all my fans... Thank you for your continued support... I know everyone is eagerly awaiting the next books in the series as much as I am...

​ 

     Add a link to your website or to the bottom of your e-mail in your signature line or even Tell a friend about it. You can also write www.TLCNovels.com 

across the back of all your Money.   I Do!

(Bills of course, it's to hard to write on quarters, WINK) If you've found a bill with my site on 

it e-mail and let me know. SMILE!


My site last updated 5/14/2015

Where authors and readers come together!
This is the cover for book 1 click on it to read or order.

Click here to see where your money has been or where it will go.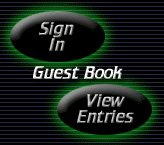 Nicky of San Jose, CA,, Jennifer J. of OH., Tonya A. of  NC., Sandra Coker of Nigeria, Tina B. of S.F., Angela C. of  NC., Sharon B. of TX and W.W. of Florida Cong. to our new winner, Libby L. of NJ, Dee W. of Fl, Maria T. of NH are all winners of my contest and have received an autographed copy of my book.

You could be the next winner on

 11-13-16

Enter by signing my Guest Book or sending me an e-mail asking to be entered.

P.S. I don't go on Amazon or any other place to hock my books by being mean to others or putting my titles in the instead of box, so don't bad mouth me or my books. You don't know what you're talking about.

This is the cover for book 2 click on it to read or order.

To see my 

other website click-->



This is the cover for book 3. click on it to read or order.

   Some of the Awards I have won & other links

This is the cover for book 4. click on it to read or order.

This is the cover for book 5. Click on it to read or order.



This is the cover for book 7. Click on it to read or to order.

This is the cover for book 6. Click on it to read or order.


Join my mailing list 

If you would like to receive notifications of any new developments going on with my  books, such as release dates, any specials news, etc., Just click here and fill in your information. 

 WARNING

All IP addresses are logged, 

If you hack my site or write naughty in my guest book I know who you are.

 So let's all play nice.. Giggle

Cindy & TLC

She's my proofreader, manager, other editor, webmaster & much more.

Lesbian Books, Lesbian Novels, Erotic Lesbain Books, Mandy Patrick, Cindy Burdine, Cindy A. Burdine, Amanda Patrick, The L Word, Melissa Etheridge, Ellen DeGeneres, Rosie ODonnell, Lesbian sex, Chatalain, Johnnie V Nelson, Lawrence Chatelain, Larry Chatelain, Lesbian Love, TLC, KD Lang, Chastity Bono, Lesbian Author.

©Copyright 2002 - 2015, Tonya L. Chatelain

All Rights Reserved 

TLCNovels is providing this page as a service.

To make a suggestion or report broken links, email: The webmistress Cindy
Lesbian Authors, Rosie Jones, Erotica, Martina Navritalova, Jennifer Beals, Lesbian Art, Nude Art, Lesbian Websites, Homosexuality, Free books. Cindy Burdine, Melissa Eathridge. Tammy Lynn Micheal Eathridge, Ellen

Click on these

links to go to other pages.

Ang: Proofreader, best friend & part of my family.


These are my Two awesome Grown kids

 Wayne, Courtney and Me

My Wonderful Friend & Editor Abby

Playing with the Manatees 2015